Been very busy the past few days, but an actual post should be coming soon, either tonight or tomorrow night... I promise! So what have been keeping me away from doing a post you might wonder. On 21st May (also the last post I did), one of the helicopters that I help perform maintenance on crashed in the base at about 1500h (GMT +8). Fortunately, there was no injury to the crew. However, since it is my aircraft type, I've been pulling OT to assist in the investigations for the 21-23th. What a way to send me off on my ORD lol (5 more days to go!!!).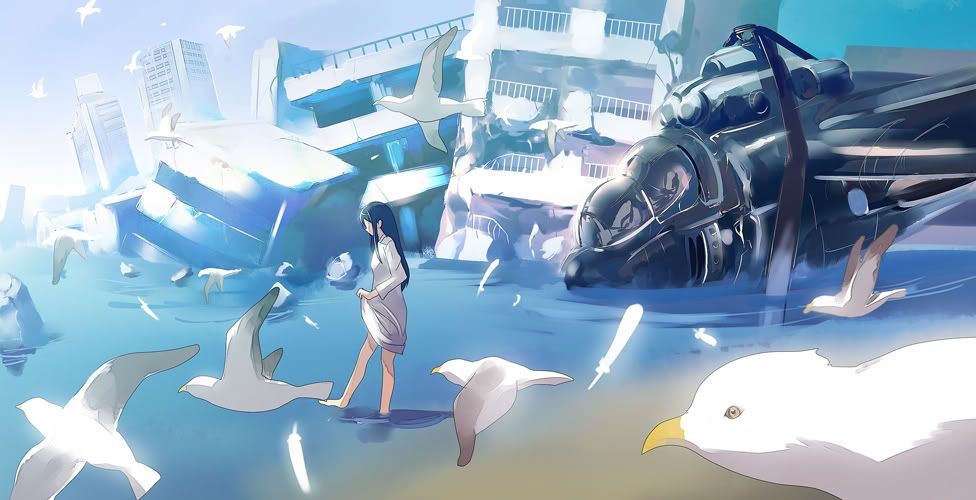 Yesterday was also our 2nd bloggers outing, and also the KKnM mini-event 2 days special. Due to helping to advertise the promotion, I was "allowed" to join in the preview session in the morning, before it was opened to public. Even though there was a 1 for 1 promotion, I didn't get anything, not that anything really caught my eye, so I'm saving up that money for Japan. Had a free gift (for helping to advertise), and I also bought a Little Busters Metallic poster of Rin (too bad Noumi was sold out), and photos to come soon. I was basically out the whole day yesterday (9.30am to 10pm), so I didn't do a post too.

This morning was the runway cycling event (aaaahhh I'm too lazy/tired to even hyperlink sorry), where I woke up at 5.45am, then cycled down to the event site, cycle during the event, then after cycle home. I think I did about 45-55km this morning, and boy am I tired. I really need more training before I could go on my cycling tour for sure.
Will be resting for a while now, before I head down to Suntec for the Streetfest event, where I'll be meeting more bloggers and seeing cosplayers too. I think I'll split the posts of each event (mainly the cycling and Streetfest) individually, and photos will accompany those posts. For now Signing out and Enjoy the rest of the weekend (aaaahhh I'm just having another super-packed weekend ><)